 AUTHOR, JOURNALIST, TV PERSONALITY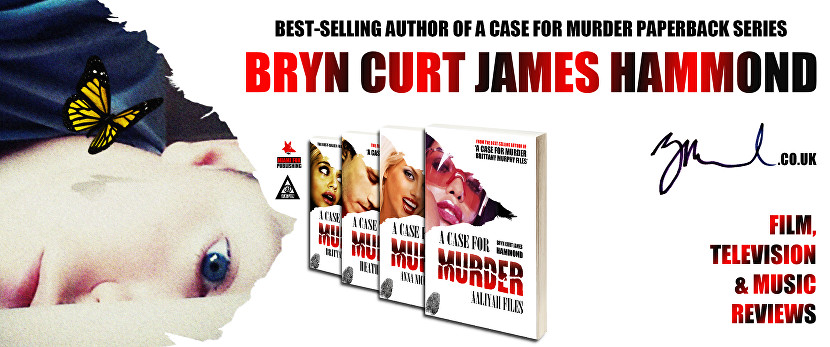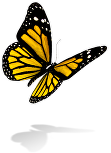 BEST-SELLING AUTHOR OF A CASE FOR MURDER PAPERBACK SERIES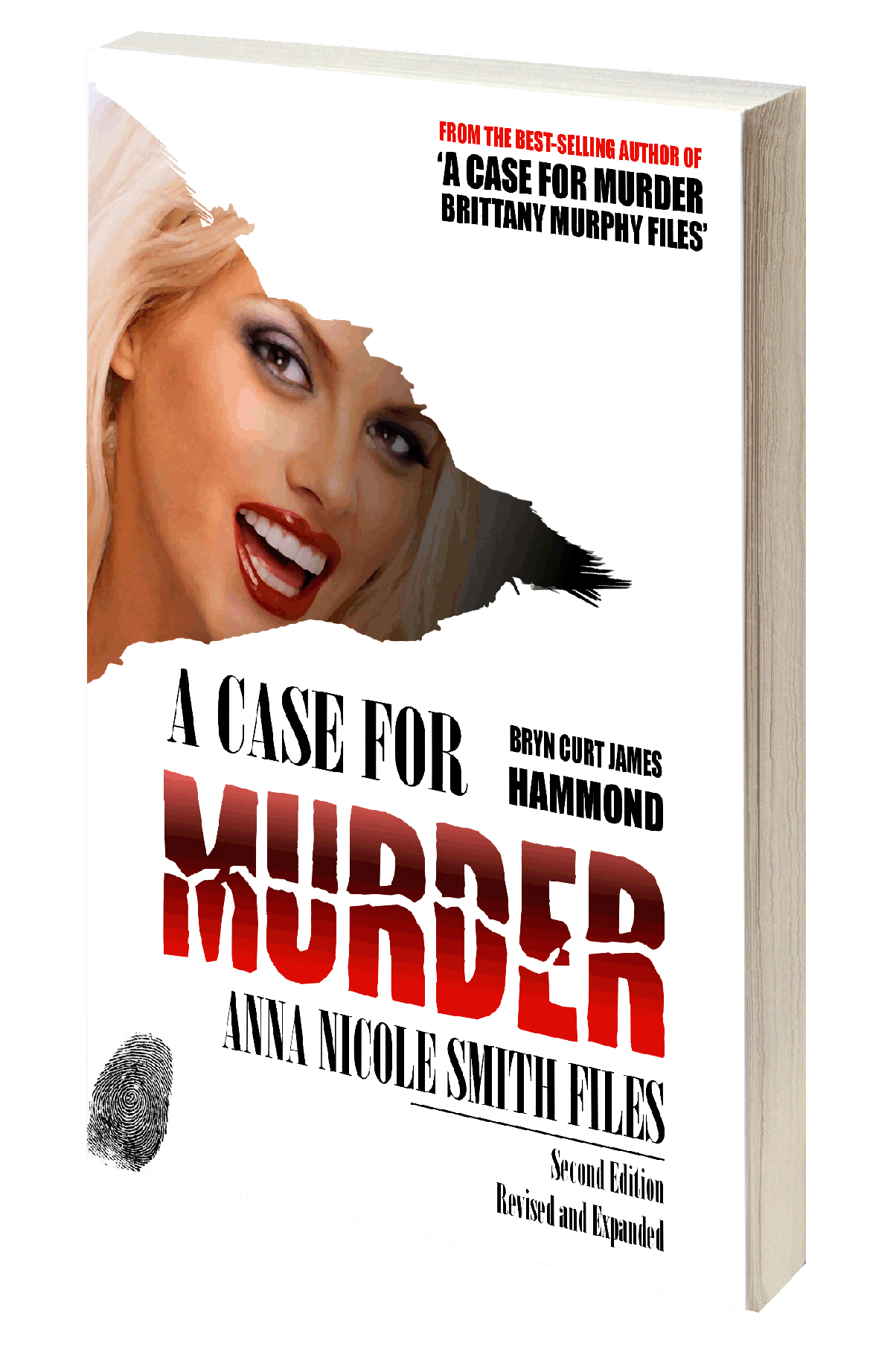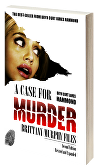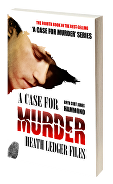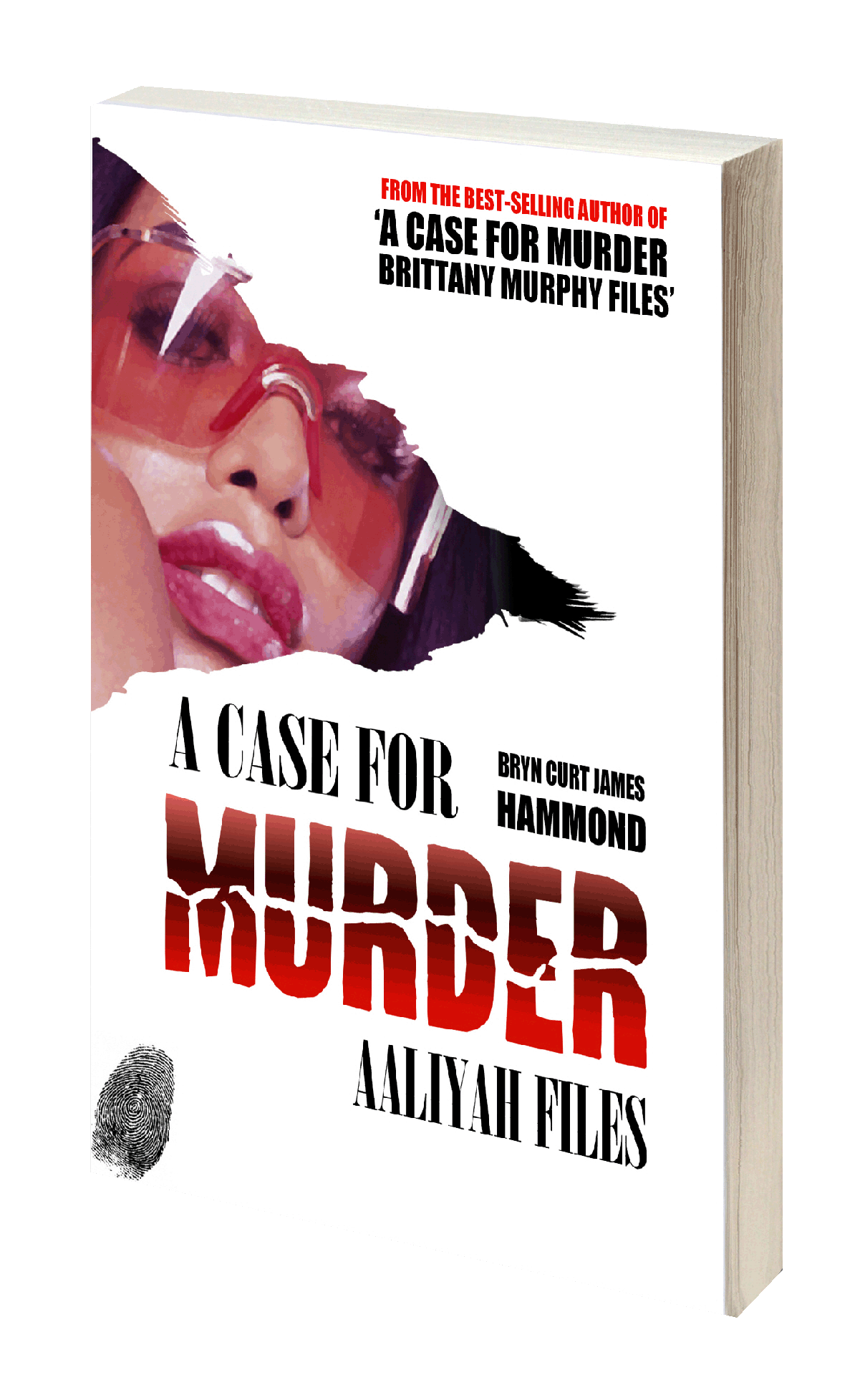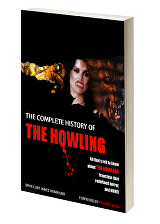 IN A
week during which I had to hand over various emails and IPs to authorities due to the sender trying to impersonate and misrepresent himself/herself as a representative of a business (coming soon and bloody disgusting) and going on to use the business logo to obtain my personal information, which is itself a criminal offence, interviewing Giorgio Serafini on the subject of Flashburn seemed like a perfect fit.
Flashburn, a low-budget Sci Fi thriller starring Cameron Richardson (Open Water 2) and Sean Patrick Flanery (Saw: The Final Chapter), follows Wes Nolan, a virologist who awakes in a warehouse with no memory whatsoever of how he got there. His captor is a strange unknown figure hiding behind the name Lazarus, who demands that Wes find a way to stop a dangerous viral outbreak, but before Wes can save mankind he must unlock his memories and release the cure hidden deep within. With a constant underlying battle of who to trust Nolan begins his journey to cure the surviving population from the deadly virus that has brought the world to its knees.
Here's what Giorgio had to say about his passion project and his up and coming projects. One thing for sure, this director is definitely avoiding all the trappings of becoming a genre boxed-in director!
You have an extremely versatile résumé. What has been your biggest inspiration? Are there any screen writers you particularly admire or directors that you looked up to in your early career?
I consider myself a film lover who is lucky enough to make movies. I spent my teenage years at the Musée du Cinéma in Brussels, the city where I was born and raised. I immersed myself in as many different kinds of movies as possible. Therefore my inspiration doesn't come from a specific film-maker but from a collage of very diverse sources and not all of them are movies. Music, novels and theatre are part of the equation.
The creative process is similar for each movie: the screenplay "speaks" to me. It finds its own music, its own references, its own mood and rhythm. For FLASHBURN the process was immediate. Don't ask me why but, as I was going through the rewrites, I started to think about "No Blade Of Grass" (1970 – dir.:Cornel Wilde). I saw this British movie only once when I was a teenager and I refused to watch it again while working on FLASHBURN. There isn't a specific scene of NBOG that I recall vividly, but I was overwhelmed by an overall sense of doom. It stayed with me through the years. I tried to recapture that feeling. Sometimes films transcend from images and sounds, they become raw emotions.
My biggest inspiration to this day is David Lean. His film-making technique is a bit dated, but his sense of story-telling is impeccable. Even when he directed huge films such as "Lawrence of Arabia" or "Dr. Zhivago" he always made sure that the audience would identify with the lead character. That allowed him to paint a huge canvas without ever losing the focal point of his narration. The first DVD I showed my wife after we met was a restored copy of "Brief Encounter", one of my top 10 films of all times. An amazing script by Noel Coward impeccably directed by Lean. Despite the title, LaDon and I have been married 14 years!
When I first started, Roman Polanski and Orson Welles were always in my mind. My first short movie was an homage to "Repulsion", Polanski's first feature. Then came David Lynch, early Terrence Malick and Greenaway. I am an unconditional fan of Lasse Hallstrom… oh, my! The list is endless. Is there a common ground to these directors? I can't answer. All I know is that they have captured my imagination, have picked my brain and touched my soul. They are part of that schizophrenic collage that made me the director I am today.
I love the writing of Richard LaGravanese, Jeb Stuart and Shane Black. In the late 80s they revolutionized the way screenplays were written: essential, snappy, fun to read!… without camera directions!
Music has a huge impact in my creative process. Nick Cave above all.
You studied screenwriting with Frank Daniel (Sundance Institute) and Political Science and International Relations at the Université Libre de Belgique. Have you been able to incorporate anything from the latter subjects into any of your films?
I was raised in a family that didn't think it was possible to break into the film industry. Most of my relatives were diplomats, a career choice that I didn't dislike. Therefore I decided to study Political Science as a back-up plan. It turned out to be a very lucky choice. Thanks to Political Science I learned how to do historical research, which is still at the core of my work. On top of that, one of my history teachers became my mentor and encouraged me to do films. Hubert Galle and I are still very good friends.
I love to do historical films or TV-series. I love to immerse myself in a reality that doesn't exist anymore or in faraway lands that I've never visited. I also take great pride in perfecting my knowledge of the English language by reading classic novels. Learning a new language doesn't come easy to me and it has been a beautiful struggle to become a paid screenwriter in Los Angeles.
I don't have enough words to praise and thank Frank Daniel. Mr. Daniel was one of the three film-makers who left the Czech Republic to immigrate to the U.S. The other two were Milos Forman and Ivan Passer.
The way that he taught screenwriting is unsurpassed. I owe him (close to) everything I know about films. He was able to rationalize the narrative techniques in a way that still resonates with me. I will never forget when he screened the first minute of a series of classic movies and pointed out that all the elements of the story were already there. It was a revelation. In sixty seconds you have enough time to take the audience by the hand and tell them, "This is the kind of story I am about to show you and this is how I will narrate it. Now relax and be amazed!"
As a director and writer you haven't shied away from difficult subject matters. You directed a documentary about the deportation system – Sin Fronteras/Without Borders. Would you ever consider doing a docudrama on celebrities such as Brittany Murphy, who during her final months clashed with various legal departments regarding Simon Monjack's (married for convenience) US Visa?
I consider the process of directing documentaries the opposite of directing feature films. When I direct a feature I try to bring the audience into a world that I craft for them. When I do a documentary my approach is exactly the opposite. I present myself as a man ready to listen without a pre-established plan. The documentary is written and directed by the people who are telling the story. My role is only to put all this into shape.
I love documentaries but I directed only two. The "Walls Of Sand" was the first one. It was a 50' TV special about Italian POWs in Texas during WWII. It became the basis for a feature I wrote and directed titled "The Good War" with Roy Scheider.
"Sin Fronteras/Without Borders" is a different kind film. As an immigrant who came to the States with a suitcase full of dreams, I needed to do a documentary about immigration in the U.S. Therefore the film was very personal even if I didn't go through the same hardship experienced by the people I interviewed. I was privileged. The only difference between me and most immigrants who cross the Southern border illegally is money. I was able to pay an influential immigration lawyer. I never considered that "having enough money" was part of the reasons why someone should be accepted into the wonderful melting-pot which is (or could be) America.
When I started to work on "SF/WB" I was confronted with the problem of finding a new angle to an old story. I soon realized that it would have been useless to do one more documentary about crossing the border. Many other very talented film-makers did it before me. That's when I decided to shift my attention to what happens to the deported once they are kicked out of the U.S. My film is a tale of broken families and broken dreams, but also about the resilience of a "dream".
The documentary was inspired by an article published in the Los Angeles Times about Sergio Tamai, a man from Mexicali who single-handedly built a shelter for the deported called Hotel del Migrante. The film explores the hard work of Mr. Tamai and his team as much as the lives of the people he helps.
This very difficult film was a way for me to say thank you to my adoptive country. It is my Ellis Island. It is a reminder of who I am, a privileged European who could have been a kid looking for a better future by jumping on "La Bestia", the freight train that crosses Mexico bringing hundreds of people towards a dream most of them will never reach.
I wish to thank Bob Shami and the Shami Media Group who took the risk to distribute this film.
I'm not very familiar with the Brittany Murphy story, but it sounds very interesting and I would not hesitate to do a film based on such a topic.
Have you read the book "A Case for Murder: Brittany Murphy Files"? And if so, would you ever consider directing such a twisted noir tale of deception, greed and Hollywood pitfalls?
I didn't read the book and I don't know much about the untimely death of Brittany Murphy and her husband. It does sound very interesting and I would not hesitate to embrace such a theme.
Flashburn is certainly a concept that plays on people's primal fears, an outbreak that has mutated and become much more potent. What attracted you to the project? And for people who have yet to see the movie, how would you best sum it up?
Out of all the films I directed, FLASHBURN is one of my favorites. The first thing that attracted me to this project was the idea of doing a Sci-Fi movie. I never directed one before. The first draft was written by the very talented British writer Garry Charles. I directed three of his scripts.
This one was good but I felt that the concept could be improved. I started working on the script and, a few weeks before principal photography, Sean Patrick Flanery came up with a bunch of new ideas. They were all improving the story I wanted to tell and injected a large dose of humanity into the characters. I have to credit SPF for taking the story to another level and breaking the mold in which it was trapped. The writing was a constant work in progress to the point that the very final twist was invented in the editing room. It was never on the page.
I was attracted by the idea to do an anguishing, almost claustrophobic, tale about a global outbreak and to combine these two elements that seem opposite. I always like the challenge to find a new take on an old tale.
I'm still too involved with this film to become its publicist. I'm really bad at tag lines. What I like about FLASHBURN is the reaction of the audience. It is a story that always keeps you guessing and it has a series of very unsettling plot twists. Then, at the end…
The film has been selected at the prestigious BRUSSELS INTERNATIONAL FANTASTIC FILM FESTIVAL 2018. I can't wait to see it on the big screen.
I really enjoyed doing a character-driven sci-fi movie. It takes a very special set of skills to suck the audience into the movie like Sean Patrick does while being by himself for the entire first act. The double-role of Cameron Richardson is another mind-bending and unusual opportunity for an actor and she did fantastic. We approached this film with great simplicity, every single scene came out in a very organic way and the rest of this very talented cast had no trouble to step into this surreal world.
FLASHBURN is the third movie I directed for SMOKEHAMMER. The company was created by Harold McCall, Wyatt Wright and Chris Palin. Justin Fischer became part of the group as we were shooting the film. It would be unfair not to mention Scott Dolezal, the producer of all three films I directed for Smokehammer. We had our differences during the post-production of FLASHBURN, but he gave me a lot of freedom to express my vision. I love working for this production company. They are great creative people that I consider my friends.
Were there any other end of humanity movies that inspired Flashburn, or was it a concept that occurred more organically?
When I directed FLASHBURN I thought about some British Sci-Fi from the 70s, but there is not one film that was a direct inspiration. In the film there are a couple of references to "2001" and "La Jetée". I hope it doesn't read too pretentious but I had to keep the bar as high as possible. Every sci-fi fan will pick up those. These ideas borrowed from other films were not part of an homage, they just worked inside of the narrative structure of FLASHBURN.
I enjoyed to direct a retro Sci-Fi that was not an homage to 50s or 60s movies.
FLASHBURN is inspired by early Tangerine Dream music and other Kraut-Rock. I consider it as a musical film thanks to the amazing contribution of composer Sandro Di Stefano.
Director of Photography Colemar Nichols was essential to the success of this film. We went for a slow, lo-fi and haunting narration: very long takes, minimal editing, an extensive use of the "space" available to us.
The more I think about it, the more organic this shooting seems to have been. My job was to make sure that everyone felt at ease in order to express themselves to their fullest.
When I ventured into Flashburn territory I was expecting a thriller with sci-fi trappings thrown on top, but I found myself pleasantly surprised. How did you go about avoiding the typical pitfalls that come with such end of day's movies?
The film found a life by itself. I was never into the mind set of doing an "end-of-days" movie… even if it is. My approach was much wider. I wanted to tell a tale about people trapped in a reality they cannot control. It is a film about an inner journey that will impact the survival of the human race, not the reverse. It's difficult to talk about it without revealing too much of its plot!
In more ways than one I think of it as an existentialist movie. It is a film that talks about love lost and the challenge of understanding our place in this world. Am I reading too much into it? Maybe, but for once I've fallen in love with a film I have done. It doesn't happen that often.
The story-line is very strong, but it's the characters who suck the audience into the film. I have seen a good share of "smart" films, but sometimes I miss the human aspect. This film is all about human actions and reactions. Because of that, FLASHBURN is not a fast-paced action flick, quite the contrary.
I strongly believe that you can avoid the pitfalls that come with any kind of movie by thinking outside of the box, but you can't force the process on yourself. Ideas have to jump out of the page, images have to keep you awake at night and the narrative stream has to be crystal clear.
I'm very glad you were pleasantly surprised. FLASHBURN is a movie I will always cherish and defend.
Sean Patrick Flanery gives a truly multi-layered performance as the hero, Wes. Was anyone else considered for the role in the early stages of casting?
SPF is a phenomenal actor. FLASHBURN was our second collaboration. The first film we did together is "Agenda:Payback". It will be released in 2018.
I would gladly do more films with him. He is thoughtful, deep, fun, always on top of his game and… a real gentleman. There is an old-fashion quality about SPF that is rare to find in today's world. Deep inside he is a very gentle and old soul. He is at the same time humble and rambunctious… and I mean it as a compliment!
I really love to work with actors, mostly because I am unable to act. I am in awe of how they can develop a character in ways that I didn't think of. I truly believe that film-making is a collaborative form of art and sometimes I feel like a vampire who sucks other people's talent.
Most of the process happens during pre-production. My role is to make sure that the actors and I are on the same wave-length. I lay down the tracks. The space between those tracks is the creative arena in which everyone is welcome to collaborate as much as possible. If someone steps out of those tracks it is my role to tell them: "Maybe in the next movie." Like Frank Daniel used to say: "It is simple but not easy." Which is, to this date, my basic philosophy about film-making.
All this to say that SPF and Cameron Richardson were very free during the shooting of this film and I can't remember a moment when we disagreed. It is a very no-nonsensical approach to the creative process. Our philosophy on set was: "Let's do it!" In no way was it superficial, but the thought process happened as we were moving along, not by taking long breaks during shots to decide how to translate the page into film.
This is a film that has a large amount of very long shots. I needed to have very good actors to pull it off. It doesn't matter how good you are as a director, there is no way to bring a film like this to life without skillful actors.
Due to the film's apocalyptic nature, were there any scenes you wanted to shoot but due to budget restraints you were unable to bring to the screen as you envisioned them?
"
Director of Photography Colemar Nichols was essential to the success of this film. We went for a slow, lo-fi and haunting narration: very long takes, minimal editing, an extensive use of the "space" available to us.
"
No. I knew the budget well in advance, therefore the film was planned out with those restraints in mind. Limits can be a plus if you know how to use them. It would have been a catastrophe to do "World War Z" with our budget. No-one wants to see a cheap bad copy of another film. It's like asking a punk band if they regret they didn't record their music with the Philharmonic! FLASHBURN exists because of those restraints, it feeds itself out of them.
I don't feel the budget of a film when I shoot because it is intrinsically part of the production. I never complain about money, time and all the gadgets I cannot have. FLASHBURN with a bigger budget would not have been FLASHBURN.
You're currently in pre-production with My Heart Belongs to You, The Stranger and A Change of Seasons. How do these differ from Flashburn? And what can we expect first?
They don't. These three films have very different budgets and very different stories. The first one is a teenager drama, the second an action/thriller and the third a beautiful film about growing older in a foreign land. I anticipate that the final result will be very different for each one of these films, but the creative process is very similar. Of course, each film has its own challenges but, at the end of the day, they all find a voice thanks to the bag of experiences that I carry with me. The vision that I have today about these projects will change countless times because of the collaborative effort that is innate to film-making. My main goal, for all three films, is to capture the audience.
In 2017 I directed "Senior Moment", a comedy with William Shatner and Christopher Lloyd. Obviously a completely different kind of movie from FLASHBURN but, in many ways, so similar. Both films had a great cast and made my life so much easier!
Boris Vian, a French writer of surreal stories, once wrote: "Everything I write is autobiographical because I am the one who writes it."
Flashburn is available through Video-on-demand now.
Features / Published 14 January 2023 @ 13:30 PM
Copyright © 2018 Miami Fox Publishing - All Rights Reserved.
Contents of this site including text and media may not be reproduced without the prior written consent.
Audio and video elements of this site are property of their respective owners and are used with permission.